Home Stager in Hudson WI | Why You Should Depersonalize Your Home (And How To Do It)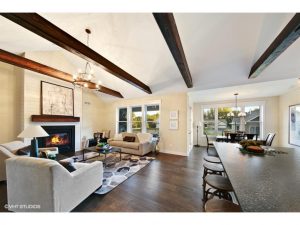 Are you planning to stage your home for sale, but aren't exactly sure how to go about it? One of the most important aspects of home staging is depersonalizing your home. Here's why depersonalization is such an important aspect of home staging and some home staging tips from your local home stager in Hudson WI for depersonalizing your house before selling it: Home Stager in Hudson WI
Home Stager in Hudson WI | Why You Should Depersonalize Your Home
Why many homeowners have often heard that depersonalizing your home is important, many are unaware of the reason why. The point of depersonalizing your house when staging your home for sale is to make it easier for potential home buyers who are viewing your home to visualize themselves living in your home–not to visualize someone else living there. Along with home staging, depersonalizing your home can make all the difference in attracting potential home buyers and offers on your home. If you're looking to sell your home fast and for more money, then you should contact Vickie Kaiser, your local home stager in Hudson WI, and have me help you depersonalize and stage your home for sale.
Home Stager in Hudson WI | How To Depersonalize Your Home
If you're looking for great ways to depersonalize your house for sale, here are some home depersonalization tips: Home Stager in Hudson WI
Remove all personal pictures, drawings, knickknacks, and artwork
Put away all of your medications, receipts, lists, calendars, and personal items
Change towels, sheets, and other decorations and designs to more neutral colors and patterns (and have everything cleaned and organized)
Organize your closets, cabinets, and other storage spaces so that they don't look cluttered (rent a storage unit if you have to) and so that home viewers can see how spacious they are
Get rid of any strong odors, including pet odors, and remove any hair, dander, dirt, or dust from all surfaces in your house–including carpets, rugs, and furniture
Make smart and deliberate choices about which decorations, pieces of furniture, and "homey" touches to show, and which ones to store away and keep out of sight
For help with home staging or depersonalizing your home, feel free to contact Vickie Kaiser, the best home stager in Hudson WI.
Home Stager in Hudson WI | Vickie Kaiser Home Staging & Design
If you're interested in having your home staged or the interior of your home redesigned, feel free to contact Vickie Kaiser, the best home stager in Hudson WI! For more information, you can contact me, or, you can view my portfolio here.